Custom Design Woven Scarves Supplier
Evelyn is a woven scarves supplier in China for more than 20 years. From greige yarns, yarns dying, setting up the machine, weaving, brushing, packing, all these processes are executed in our factory.
Get An Instance Quote
Our Custom Woven Scarves Collection
Light-weight woven scarf, medium woven scarf, brushed heavy woven scarf for winter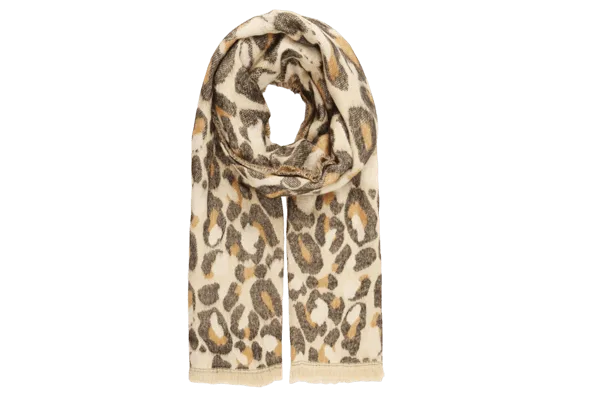 leopard jacquard woven scarves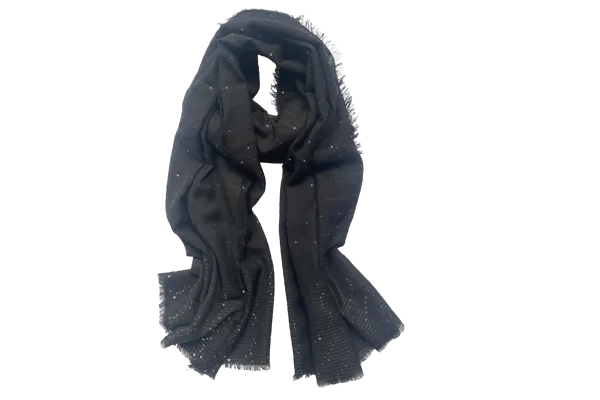 sequins woven light-weight scarf
classic woven scarf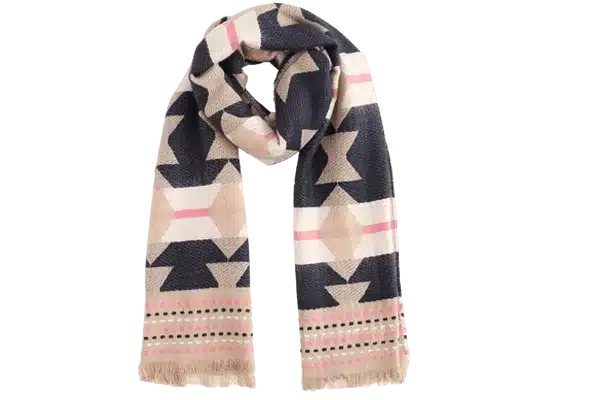 medium weight jacquard scarf
check plaid woven scarves
heavy brushed woven scarves
light-weight stripe scarf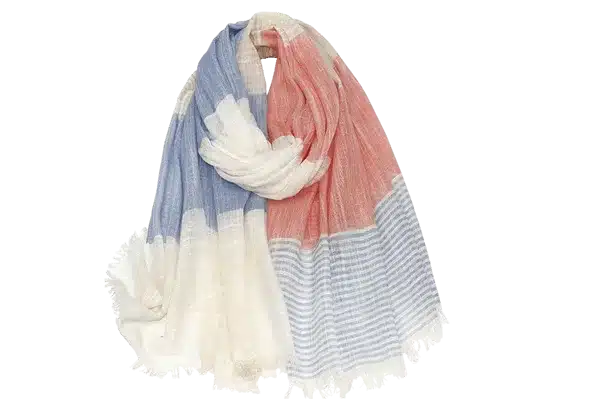 light-weight woven scarves
Already Have A Design?
Contact our consultants for more details on custom woven scarves with your own design.
Multiple Options to Custom Woven Scarf
Using our expertise in making woven scarf, we will suggest some options to custom woven scarf.
4 Steps To Custom Your Woven Scarves
4 simple steps tell you how to custom woven scarf with Evelyn
Why 200+ Clients Choose Evelyn
Evelyn is aim to offer best quality woven scarf for retailer, wholesaler, distributor.
20 years ago, we have been specialized in making woven scarves. We care every process to make our woven scarf, so we have professional workers to check every step to confirm our scarf are in good quality.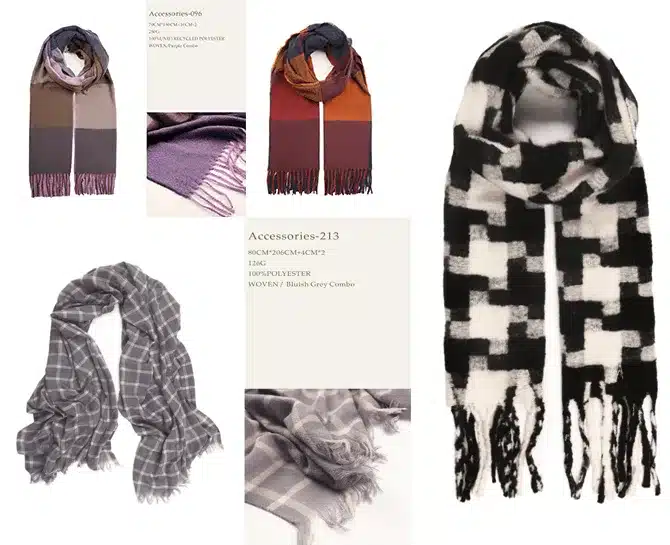 Contact Evelyn to Order Woven Scarves!
If you are still confused not to find a good supplier to do fashion woven scarves, then contact Evelyn right now!
"she is very customer focused and made me proud. I thoroughly enjoyed doing business with Bailey. I wish all the best in her future endeavor."
Custom Woven Scarves Ultimate Guide
As a professional supplier of woven scarves, we helped a lot of start-up fashion accessories customers to grow up, make their brand builted-up. The reason is we play an important role on communicating the whole process of weaving scarves between customers and factories. We simplify the whole process to make every customer know how to make a woven scarf easily.
What is woven scarf and the types
When we talk about the woven scarf, it is about weft&warp yarns to be set up on the machine which are interlaced at right angles to form a fabric, then workers cut the whole batch fabrics into scarf as customer sizes. Simply, it is yarns to create the patterns.
Type of woven scarves are light-weight woven scarf, medium weight, heavy weight brushed scarves. Also it has jacquard woven scarves which is more complicated woven scarves.
#1 Light-Weight Woven Scarf
Light-weight woven scarf is a very light scarf suitable for spring summer. GSM is around 50g/m2-100g/m2.
#2 Medium-Weight Woven Scarf
This woven scarf is in medium-weight, GSM is around 100g/m2-160g/m2, which is wearing in fall and transitonal season.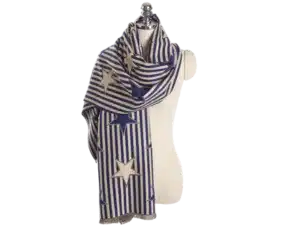 #3 Heavy Woven Scarf
Using thick yarns to do weaving, after weaving, it still needs to be brushed to make it more warm.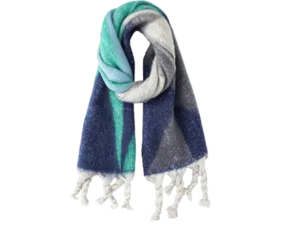 #4 Jacquard Scarf
Through jacquard mould, we can we weave different patterns as customers artwork, which is called jacquard scarf. Normal patterns are: leopard, stripe, patchwork, paisley, etc.
Choosing the right Yarns for custom woven scarves
Different yarns can have different handfeel through different weaving. For light-weight scarf, normal yarns are polyester, viscose, cotton, wool, acryic; For medium-weight scarf, normal yarns are polyester, viscose, etc; For heavy brushed scarf, normal yarns are polyester, acrylic.
The Yarn Patterns & Colors for Your Scarves
Through different yarns for weft and warp to be interlaced to create different patterns. Usually for warp yarns, we do not have color imits to be set, however for weft yarns, usually it has color limits, that is the maximum colors that we can have for weft is less than 7. 
Treatment After Scarves Weaving
After weaving, we will do different treatment for the whole fabrics or sometimes we did treatment for the cutted fabrics as scarf size. Through this process, different treatment will get different handfeel. It is the most important process to get high quality woven scarves. Factory need to put a lot of efforts to do different treatment.
Washing: Usually for light-weight scarf, when we finished weaving, it is very dry, after washing, the whole fabric will be soft. 

Brushing: Usually only for heavy woven scarf. After brushing, the whole scarf become more plusy, thick, warm.
Stabbing Process: It is a new way to make the whole fabric more soft compared with brushing, usually we did stabbing process for polyester woven scarf, and it is more smooth than brushing.
Pleating: We have our own pleating machine which can make different pleating texture patterns, until now, more than 100 pleating patterns have been used in our factory.
Finishing And Care For Custom Woven Scarves
Usually for the woven scarf, we can make fray edge, fringes, knotted fringes, hemming sides, baby lock stitching sides, etc. Differnt ways to have different weaving scarf.
Newly bought scarf: Please do attentin is the first thing is to do washing, so that it can be more clean to be wrapped on the neck.
Washing and Care: Simply wash in the cold water and then do line dry, tha is okay.
Conclusion
How to make a top notch woven scarf has been like a idea which hass been deepened in our minds of each worker in Evelyn. We care every process to make our woven scarf, we are existed to make perfect customized woven scarf.
Custom Your Own Scarves