Source | Design | Manufacture | QC Inspection
About our company Evelyn
.
Evelyn is your ultimate destination for garments and fashion accessories. As a China-based supplier, we provide a comprehensive range of comfortable and stylish products made from high-quality materials. Our expertise extends to sourcing, designing, manufacturing, and creating various knitwear, fashion wearables, and accessories for customers worldwide.
At Evelyn, we take pride in our ability to cater to diverse market segments with our unique designs. With extensive experience in global trading and cost control, we offer cost-effective solutions for OEM and ODM fashion wear. Our commitment lies in delivering premium fashion clothing that not only meets but exceeds the needs and preferences of our customers.
Whether you're seeking to enhance your personal style or make a statement, Evelyn has you covered. Our wide selection of garments and fashion accessories ensures that there is something for everyone. Elevate your style and set yourself apart from the crowd by choosing Evelyn as your trusted fashion partner.
Get A Quote
Trusted by the top brands
our story
growing together with family
Evelyn Fashion Accessories Co., Ltd. is a custom scarf factory based in China. We initially focused solely on producing scarves and have been serving customers worldwide in this industry for over 10 years. However, in 2020, a truly remarkable and fortunate event occurred in my life. I welcomed my first and only daughter, who is incredibly cute and adorable.
In honor of my daughter, I bestowed upon her the beautiful name "Evelyn." Each day, I cherish every moment spent with her and find immense joy in our time together. Wanting to create a more flexible schedule that allows me to dedicate ample time to my daughter, I made the decision to establish my own business. Thus, I named the company "Evelyn" as a symbol of growth and prosperity that we hope to achieve together.
At Evelyn Fashion Accessories, we strive to maintain the highest standards in production, leveraging our years of experience in the industry. We are dedicated to delivering exceptional quality and service to our valued customers worldwide. Our commitment to excellence extends not only to our products but also to the vision of nurturing our company alongside the growth and development of Evelyn, my beloved daughter.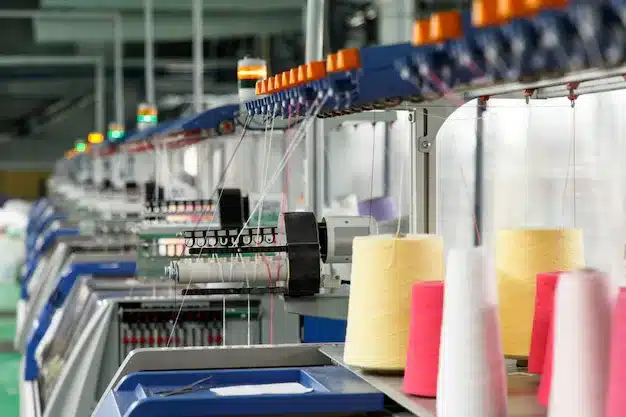 our advantages
Boost Sales, making business easier than ever.
We're manufactures, unlike many competitors, we do not delicate ourselves only to sales, but we also create a relationship and long-term commitment to the client. We cherish every chance to work with our customers.
our factory
5 easy steps for your order processed
We are dedicated to ensuring the highest quality for each and every product we offer. To achieve this, we conduct multiple thorough inspections in our workshop to guarantee that every shipped item is perfect.
Yarns Setting
Fabric Inspection
Embroidery
Packaging
Baseball Production
Contact Evelyn to Custom Your Own Fashion Accessories!
If you are still confused not to find a good supplier to custom fashion clothing accessories with logo, then contact Evelyn right now!
"She is very customer focused and made me proud. I thoroughly enjoyed doing business with Bailey. I wish all the best in her future endeavor."