China Leading Custom Kimonos Manufacturer
As a China fashion kimonos manufacturer, Evelyn plays different roles with our customers. We are your designer, purchaser, manufacturer, etc. We aim to offer unique/featured/fashion custom kimonos for our customers across the globe.
Get An Instance Quote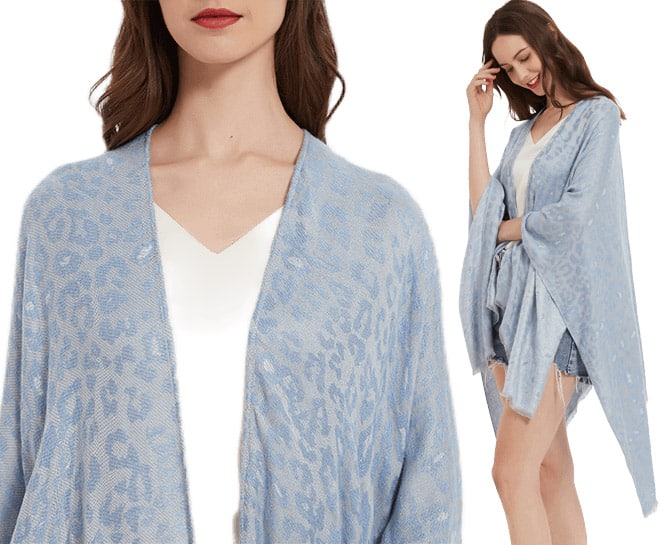 Kimono Fashion Collective
As a China leading fashion kimonos manufacturer, we release over 100 new custom kimono styles every month. Choose Evelyn for fashionable kimonos!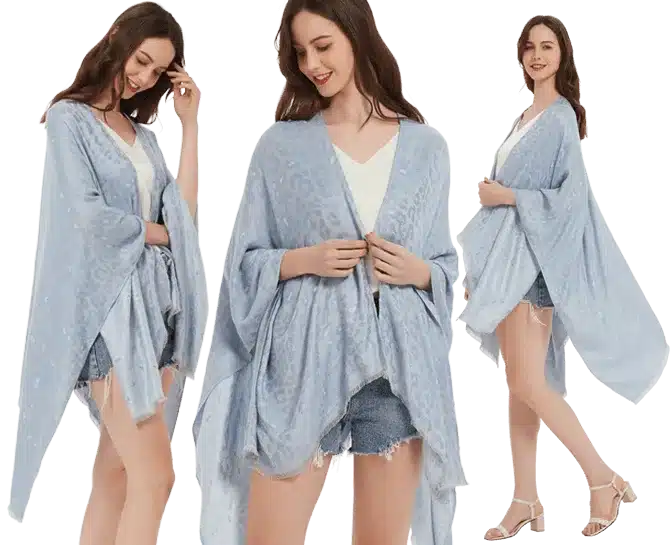 leopard kimono
lace kimono cover up
knit belted kimono
velvet burn-out kimono
dripping velvet kimono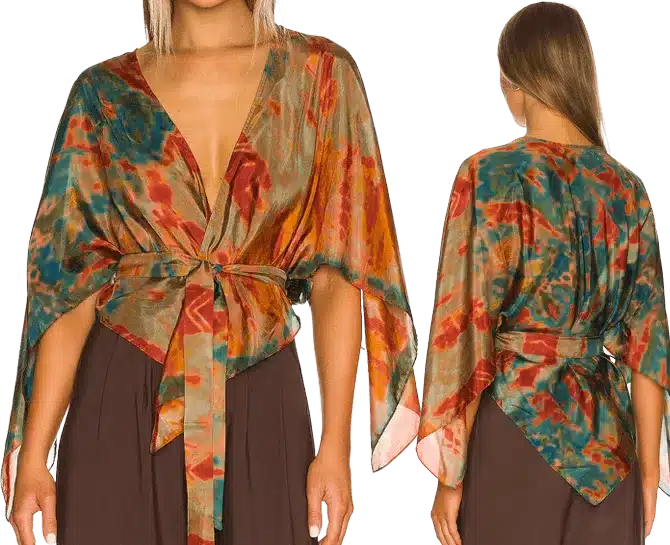 printed kimono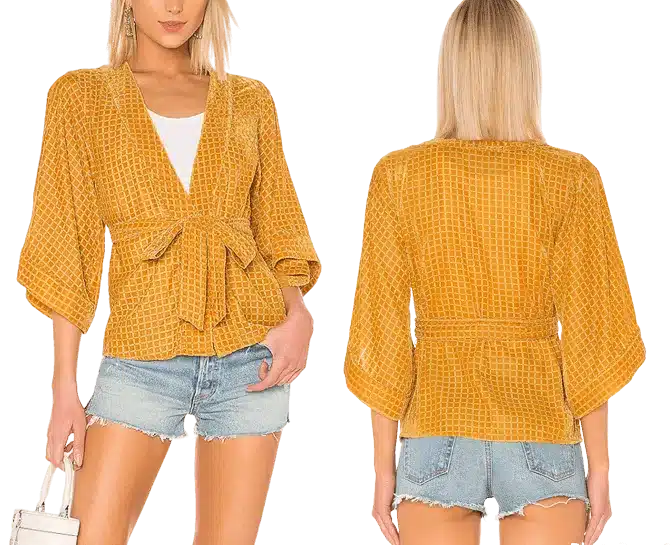 textured cropped kimono
open-front print kimono
Don't find Ideal kimonos?
Contact our consultants for more about our fashion kimonos..
Fashion kimonos gallery
Indeed, there are so many styles for different kimonos, each decoration to bring it featuring. In Evelyn, we aim to make your kimonos unique.
Decoration
Tassels/fringes....
Adding tassels, eyelash edges, macrame fringes, pompoms, lurex, metallic, beads, lace trims, crochet trims, sequins to make your fashion kimonos cute, funny, unique. And all of them can be customized as your own colors to be matched. In Evelyn, we have a wide range of nice/cute decorations for your selection.
Sexy transparent fabrics
Burn-out Velvet
Burn-out are becoming trends, in 2022, it is most popular among our customers. Customer choose burn-out fabrics to make their unique fashion kimonos, features are textured/transparent fabrics to make woven more stunning/fashionable/sexy. In Evelyn, whatever patterns, colors, size,  etc, they all can be customized as your own.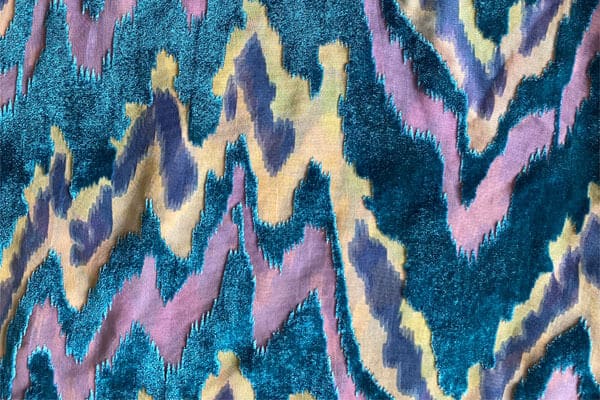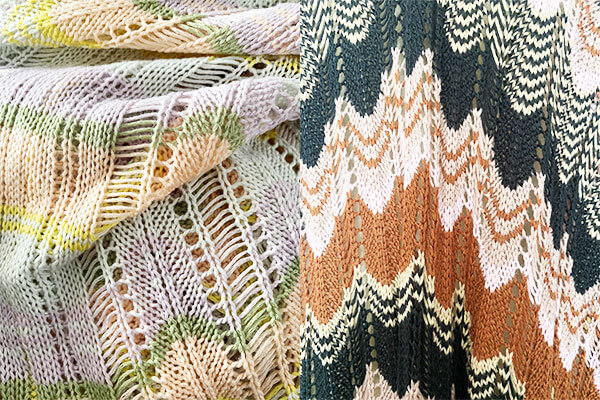 Featured Base
Crochet/lace
When you are a tourist, when you walk on the beach, crochet kimonos are absolutely fashionable among the people. Hollowed texture is to make it amazing. For spring summer season, crochet kimonos are indeed best choice. Polyester, viscose, acrylic, etc, we have many yarns for your selection.
Different Silhouettes
Cropped/Duster
Cropped Kimonos: It is top style, short/medium length. Customer can choose wide sleeves/belts, cropped kimonos make people relaxed, and usually it is one size.
Duster Kimonos: Long-length duster kimono is also used as a haori (jacket or overcoat) when going out. There are many soft materials such as chiffon, gauze and lace. It is transparent and well-ventilated, which is useful when going out in the summer.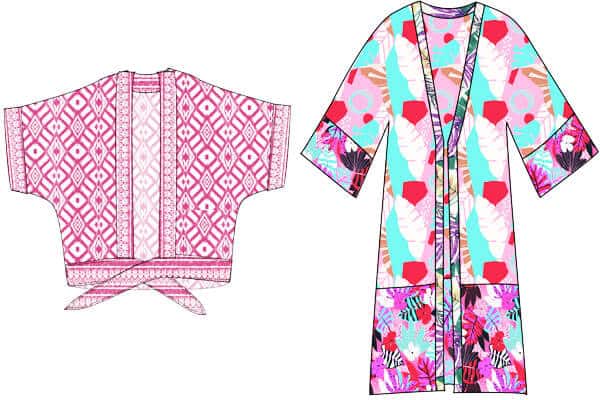 what set us apart from others
As a design-manufacturing company, we pride in our ability and intent to concentrate on each part of the process and the value chain. Right from working towards elevating the design specs of our projects, to the proactive approach we take towards fulfilment of bulk orders and expectations, every process in Evelyn Fashion is that of high quality and superior output. This is what sets us apart from other factories, companies.
FAQs
100pcs per colorway per style.
As we have been in this line for more than 1o years, there are indeed some available styles in our stock. If you need stock styles, please help check our sales to get catalogue.
It is free to make samples for our customers.
Certainly, you are welcome to our factory. Please help let us know your schedule in advance, our sales team will offer best plan to let you no worry.
Sampling time is around 3-7days, bulk is usually 30-45 days after approval of pp samples. Certainly if you need bulk to be quick, our production team can offer better options.
30% TT deposit before production, 70% TT after copy B/L
Contact Evelyn to Custom Kimonos.
Want to make your customized kimonos right now? Contact our sales right now!
" It is our first time to work with China factory. However it is really our luck to work together with nice quality from Evelyn."