Seaspice Resort Wear is renowned for its meticulous attention to detail, from selecting high-quality fabrics that offer comfort and durability, to ensuring each piece is thoughtfully designed to flatter various body types. Inspired by the vibrant hues of tropical landscapes and the serene palette of coastal vistas, Seaspice's collections beautifully capture the essence of waterfront destinations across the globe.
Whether you're seeking a chic sundress for a leisurely beach walk, a stylish kaftan for poolside lounging, or an elegant evening outfit for sunset cocktails, Seaspice Resort Wear has something to cater to every sartorial need on your vacation. Alongside apparel, Seaspice offers a selection of accessories, allowing you to effortlessly complete your outfit.
Importance of choosing the right resort wear outfits for waterfront destinations
Comfort and Mobility: Waterfront destinations often involve various activities such as swimming, beach sports, or simply lounging by the water. Wearing comfortable clothing is vital to ensure you can move freely and enjoy these activities without any restrictions.
Protection from the Elements: Being close to the water, you are exposed to sun, sand, and sometimes even wind. It's essential to choose outfits that protect you from the sun's UV rays and are appropriate for the weather conditions.
Fabric Considerations: The right fabric makes a huge difference in your overall experience. Lightweight, breathable materials such as cotton, viscose or linen are perfect for hot weather, while quick-drying fabrics are ideal for when you are in and out of the water.
Style and Aesthetics: Your choice of outfit contributes to your overall look and feel. When you're in a beautiful location, you want to look and feel your best. Selecting stylish outfits enhances your confidence and ensures you're photo-ready at all times.
Cultural Sensitivity: In some destinations, local customs and cultures might require a certain dress code, especially near religious sites. Being mindful and respectful of these cultural aspects is important.
Versatility and Transition: Choosing outfits that are versatile and can transition from day to night is a smart move. For example, a stylish cover-up can be perfect for the beach and can easily be dressed up for a casual evening out.
Packing Efficiency: Space is often at a premium when traveling. Selecting outfits that are versatile and can be mixed and matched for different looks can reduce the amount of clothing you need to pack.
Safety: In some water activities like boating or water sports, it's essential to wear outfits that don't obstruct safety gear like life jackets.
Setting the Mood: The outfits you wear can also set the mood for your vacation. Vibrant tropical prints might get you in the spirit for an island getaway, while nautical themes are perfect for sailing adventures.
Creating Memorable Experiences: Ultimately, vacations are about creating memories. Wearing outfits that make you feel good contributes to a more positive and memorable experience.
The Essence of Waterfront Style
Waterfront style refers to a fashion aesthetic that is specifically catered to destinations and environments near the water, such as beaches, lakes, seaside resorts, or marinas. This style combines practicality with a relaxed yet elegant look to ensure comfort and chicness in water-centric settings. Here are some key elements that define waterfront style:
Lightweight Fabrics: The waterfront style usually incorporates lightweight and breathable fabrics like linen, cotton, or rayon, which are ideal for warm climates and can dry quickly when wet.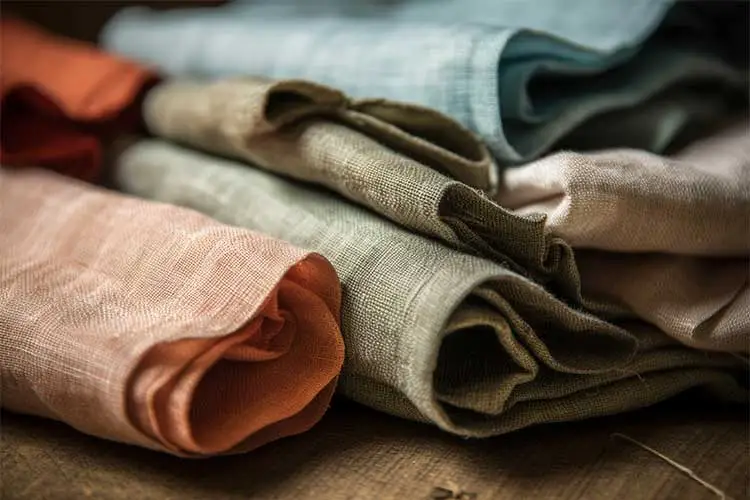 Color Palette: The color scheme for waterfront style is often inspired by the natural hues of the ocean and beach landscapes. It typically includes shades of blue, white, coral, sandy beige, and tropical prints.
Layering and Cover-Ups: Layering is essential for waterfront fashion. Stylish cover-ups such as kaftans, tunics, or sarongs that can be easily put on or taken off are popular choices.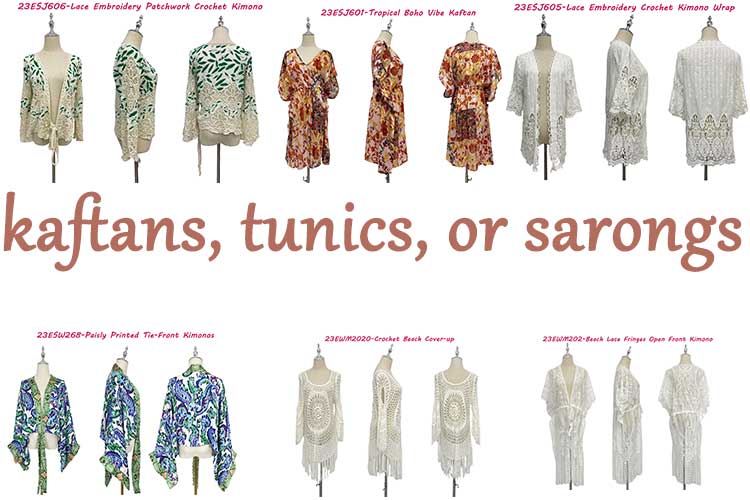 Swimwear: As waterfront locations involve proximity to water, swimwear is a crucial component. Swimsuits and bikinis that are both functional and fashionable are staples of waterfront style.
Footwear: Comfortable and water-friendly footwear such as sandals, flip-flops, or espadrilles are common choices. They are easy to slip on and off and complement the casual yet stylish vibe.
Accessories: Accessories like wide-brimmed hats, sunglasses, and beach bags are not only practical for protecting against the sun but also add an element of style.
Nautical Themes: In some waterfront styles, especially around marinas or lakes, there is a nautical influence with stripes, anchor motifs, and colors like navy blue and white.
Casual Elegance: Waterfront style often combines casual wear with a touch of elegance. For instance, maxi dresses, jumpsuits, or stylish shorts and blouses can be perfect for a beachside lunch or dinner.
Versatility: Outfits that can transition from day to night or from lounging by the water to engaging in water activities are important in waterfront style.
Natural Textures: Incorporating natural textures, like straw hats, woven bags, or wooden jewelry, adds an earthy and organic touch, aligning the style with the natural surroundings.
Featured Waterfront Destinations and Outfit Inspirations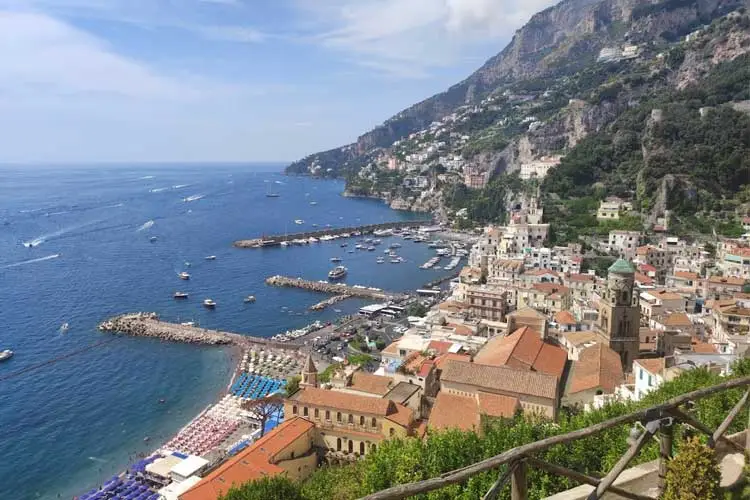 1. Introduction to the Amalfi Coast
The Amalfi Coast, known as "Costiera Amalfitana" in Italian, is a picturesque stretch of coastline along the southern edge of Italy's Sorrentine Peninsula. This enchanting destination is famous for its stunning cliffside villages, vibrant terraced gardens, azure blue seas, and rich cultural heritage. With its meandering coastal roads, dramatic cliffs, and spectacular views of the Mediterranean Sea, the Amalfi Coast is a haven for travelers seeking beauty and romance. The region boasts historical sites, exquisite cuisine, and artisanal shops. Some of the most famous towns along the Amalfi Coast include Positano, Amalfi, Ravello, and Sorrento.
2. Recommended Seaspice outfits for Italian Riviera style
Embracing the Italian Riviera style calls for elegance, comfort, and a touch of Mediterranean flair. Here are some Seaspice outfits ideal for the Amalfi Coast:
Floral Maxi Dress: A flowing floral maxi dress with a comfortable fabric is perfect for strolling through the cliffside villages. Opt for one with bright colors or patterns to mimic the vibrant flora of the region.
Linen Shirt and Palazzo Pants: A classic white linen shirt paired with wide-leg palazzo pants exudes a sophisticated yet relaxed look. This combination is perfect for a seaside lunch or exploring historic sites.
Elegant Kaftan: A stylish kaftan is a must-have. Choose one in a light fabric, possibly with Mediterranean-inspired patterns, for a chic and breezy look as you lounge by the beach.
Off-Shoulder Top and Skirt: An off-shoulder top paired with a midi skirt creates a romantic and feminine look, ideal for evening dinners with a view of the coastline.
3. Tips on accessories and footwear
Espadrilles: Espadrilles are the go-to footwear for the Amalfi Coast. They're stylish, comfortable, and provide good grip on the cobblestone streets.
Wide-Brimmed Hat: Protect yourself from the Mediterranean sun with a wide-brimmed hat. Opt for one made of straw for that extra Italian touch.
Sunglasses: A pair of chic sunglasses is essential for protecting your eyes and adding a touch of glamour to your outfit.
Statement Jewelry: Accessorize with statement jewelry such as bold earrings or layered necklaces. Incorporate pieces with seashells or nautical motifs.
Crossbody Bag: A small crossbody bag is practical for carrying essentials and adds to the European style. Choose one in a neutral color that complements your outfits
1. Introduction to Phuket's beaches and culture
Phuket, Thailand's largest island, is a mesmerizing blend of stunning beaches, rich cultural heritage, and vibrant nightlife. Situated in the Andaman Sea, Phuket boasts some of the world's most beautiful beaches with crystal-clear waters and soft white sands. Some of the notable beaches include Patong Beach, Karon Beach, and Kata Beach. Beyond the beaches, Phuket's Old Town is a treasure trove of culture, with Sino-Portuguese architecture, ornate temples, and bustling markets. The local cuisine is a flavorful mix of Thai spices with Chinese and Malay influences. Phuket is also a hub for water sports, island hopping, and offers a plethora of wellness retreats. The vibrant night markets and pulsating nightlife make Phuket a destination that caters to a diverse range of interests.
2. Seaspice tropical wear for a Thai getaway
When in Phuket, embracing the tropical vibe is essential. Here are some Seaspice outfit recommendations that are perfect for a Thai getaway:
Bright Kaftan: Choose a kaftan in vibrant colors or tropical prints. It's perfect for lounging by the beach and can also be worn over swimwear.
Halter Neck Maxi Dress: A flowing halter neck maxi dress with bold patterns is ideal for exploring Phuket's Old Town or a beachside dinner.
Lightweight Playsuit: A lightweight playsuit with a tropical print is both stylish and functional for island hopping and engaging in water sports.
High-Waisted Shorts and Tank Top: Pair high-waisted shorts with a breezy tank top for a comfortable and chic look suitable for strolling through night markets.
3. Suggested accessories for a vibrant look
Wide-Brimmed Straw Hat: Not only will this protect you from the sun, but it also adds a tropical touch to your outfit.
Colorful Statement Earrings: Opt for colorful statement earrings to complement the vibrant atmosphere of Phuket.
Beach Tote Bag: A large beach tote bag in a bold pattern is perfect for carrying your essentials as you explore the beaches.
Sandals or Flip-Flops: Comfortable sandals or flip-flops are essential for the beach and walking through the town. Choose ones with fun patterns or embellishments.
Sunglasses: A pair of stylish sunglasses is a must-have to protect your eyes and elevate your beach look.
Bangles and Bracelets: Layer bangles and bracelets for a bohemian touch. Opt for ones with beads, shells, or tassels to enhance the tropical vibe.
1. The Beauty and Allure of Santorini
Santorini, one of the most famous Greek islands, is renowned for its breathtaking beauty and unique allure. Set in the Aegean Sea, Santorini is characterized by its stunning caldera, dramatic cliffs, and the iconic white-washed buildings with blue domes. The island's captivating sunsets, particularly in the town of Oia, are world-famous. The combination of the crystal-clear waters, black volcanic sand beaches, and the cascading villages create a romantic and picturesque setting. In addition to its natural beauty, Santorini is steeped in history, with ancient archaeological sites, and offers a delectable culinary scene featuring local wines and traditional Greek dishes.
2. Seaspice Outfits that Complement the Greek Isles
While in Santorini, it's fitting to opt for outfits that reflect the island's charm and colors. Here are Seaspice outfit recommendations that complement the Greek Isles:
White Linen Dress: A flowing white linen dress embodies the essence of Santorini's architecture. Opt for a midi or maxi length for a touch of elegance as you stroll through the winding streets.
Blue and White Outfit: Embrace the iconic colors of Santorini by wearing a combination of blue and white, such as a blue top with white wide-leg pants or a blue and white striped dress.
Off-Shoulder Blouse and Skirt: A stylish off-shoulder blouse paired with a skirt offers a romantic and feminine look, ideal for watching the sunset or dining al fresco.
Lightweight Jumpsuit: A lightweight jumpsuit in a solid color or subtle pattern is chic and comfortable, perfect for exploring the island or visiting vineyards.
3. Accessorizing for an Aegean Look
Strappy Sandals: Pair your outfit with strappy sandals, which are both stylish and practical for the cobblestone streets of Santorini.
Wide-Brimmed Hat: A wide-brimmed hat is not only chic but also protects you from the sun. Opt for one in neutral colors to match the island's palette.
Turquoise Jewelry: Accessorize with turquoise jewelry to mimic the blue hues of the Aegean Sea. Layered necklaces or statement earrings work well.
Woven Clutch: Carry a woven clutch or bag, which adds a rustic touch and complements the island's natural textures.
Sunglasses: Complete your Aegean look with a pair of elegant sunglasses to shield your eyes from the sun while adding a touch of glamour.
D. Maldives
1. Luxury and Serenity in the Maldives
The Maldives, an archipelago situated in the Indian Ocean, epitomizes the essence of luxury and serenity. Comprising over 1,000 coral islands, the Maldives is famous for its overwater bungalows, crystal-clear turquoise waters, and vibrant coral reefs. The tranquil environment, coupled with the exclusivity of the private islands, makes it a coveted destination for honeymooners and those seeking a luxurious escape. The Maldives is also a paradise for divers and snorkelers, with its rich marine life and pristine reefs. The unique blend of natural beauty, privacy, and opulence defines the Maldives experience.
2. Elegant Seaspice Resort Wear for Island Hopping
Island hopping in the Maldives calls for outfits that are both elegant and adaptable to the tropical climate. Here are some Seaspice resort wear options that are perfect for the Maldives:
Silk Kaftan: Choose an elegant silk kaftan with intricate patterns or embellishments. It's ideal for lounging by the water or as a stylish cover-up over swimwear.
Wrap Dress: A lightweight wrap dress in a tropical or floral print is perfect for a beachside lunch or sunset cruise.
High-Waist Bikini and Sheer Cover-up: A high-waist bikini paired with a sheer cover-up creates a sophisticated look for enjoying the pristine waters.
Wide-Leg Jumpsuit: An airy, wide-leg jumpsuit in a neutral color or subtle pattern is chic and comfortable, perfect for island hopping or dining under the stars.
3. Pairing Jewelry and Footwear for an Opulent Style
Metallic Sandals: Opt for metallic sandals for a touch of opulence that complements the luxurious surroundings. They're practical for the beach and add elegance to your outfit.
Statement Necklace: Elevate your look with a statement necklace, preferably with elements like pearls or gold, to reflect the opulence of the Maldives.
Anklets: Add a playful touch with a delicate gold or silver anklet, which is both beachy and stylish.
Cuff Bracelets: Wear cuff bracelets in gold or silver, which add a touch of sophistication to your resort wear.
Tote with Metallic Accents: A beach tote with metallic accents or embellishments is practical and chic, adding a touch of luxury to your ensemble.
1. The Vibrant Culture of Rio's Beaches
Rio de Janeiro, often referred to simply as Rio, is a bustling Brazilian city known for its vibrant culture, iconic landmarks, and picturesque beaches. The beaches of Rio, such as Copacabana and Ipanema, are not just stretches of sand but are the heart of the city's social life. They are where the residents, known as Cariocas, meet to play sports, socialize, and celebrate. The beach culture is a reflection of Rio's diversity and liveliness. From the world-famous Carnival to samba rhythms and capoeira on the beaches, Rio's energy is palpable. The blend of Brazilian heritage with the natural beauty, including Sugarloaf Mountain and Christ the Redeemer, makes Rio a unique and exhilarating destination.
2. Seaspice Wear for an Energetic and Colorful Style
In Rio, your wardrobe should match the city's energetic spirit and colorful style. Here are some Seaspice outfit recommendations for Rio:
Bold Print Bikini: Choose a bikini with vibrant colors and bold prints that reflect Rio's energetic beach culture. Brazilian-cut bikinis are particularly popular in Rio.
Flowy Sundress: A bright and flowy sundress is perfect for strolling along the boardwalk or visiting beachside cafes.
Patterned Shorts and Tank Top: A pair of patterned shorts paired with a colorful tank top is both stylish and functional for exploring the city or engaging in beach activities.
Samba-Inspired Outfit: Embrace the local culture with a samba-inspired outfit. Think ruffles, sequins, and vibrant colors for an evening of dancing.
3. Carnival-Inspired Accessories and Styling Tips
Statement Earrings: Wear large, colorful earrings, preferably with feathers or beads, to mimic the Carnival style.
Headpieces: A headpiece with flowers, feathers, or sequins can instantly elevate your look and pay homage to the Carnival culture.
Layered Bracelets and Bangles: Wear a mix of colorful bracelets and bangles to add a playful touch to your outfit.
Comfortable Dancing Shoes: If you plan to samba, wear comfortable yet stylish dancing shoes. Consider a pair with a bit of sparkle or color.
Vibrant Makeup and Glitter: Don't shy away from vibrant makeup. Add some glitter or face jewels for an extra festive touch.
Conclusion
Summarizing Seaspice Resort Wear Outfit Inspirations for Various Waterfront Destinations
In this guide, we traversed the globe, exploring five enchanting waterfront destinations – Amalfi Coast, Italy; Phuket, Thailand; Santorini, Greece; Maldives; and Rio de Janeiro, Brazil. Each destination has its unique allure and culture, and Seaspice Resort Wear offers versatile and stylish options to suit each setting. From elegant kaftans in the Maldives to vibrant samba-inspired outfits in Rio, and classic Mediterranean styles in Santorini and Amalfi Coast, Seaspice outfits are about embracing the essence of each destination.
Encouragement to Embrace Personal Style While Enjoying the Beauty of Waterfront Destinations
While it's wonderful to align your wardrobe with the culture and ambiance of the destination, it's equally important to embrace your personal style. Let your outfits be an extension of your personality, infused with elements of the locale. Experiment with colors, fabrics, and accessories, but most importantly, ensure that you're comfortable and feel fabulous in what you're wearing. Fashion is an expression, and what better canvas than the picturesque waterfront destinations to paint your style story.
Closing Thoughts and an Invitation for Reader Feedback
Travel and fashion are expressions of exploration and identity. As we've journeyed through these beautiful waterfront destinations, we hope that you feel inspired to not only explore new places but also to explore new facets of your personal style. Whether you're sipping limoncello on the Amalfi Coast, dancing the night away in Rio, or indulging in luxury in the Maldives, let Seaspice Resort Wear be your fashion companion in creating unforgettable memories.
We would love to hear from you. Have you tried any of the Seaspice outfits in these or other waterfront destinations? Do you have any styling tips or favorite ensembles to share? Please leave your comments and share your experiences. Your insights enrich this fashion voyage and inspire fellow travelers and fashion enthusiasts.